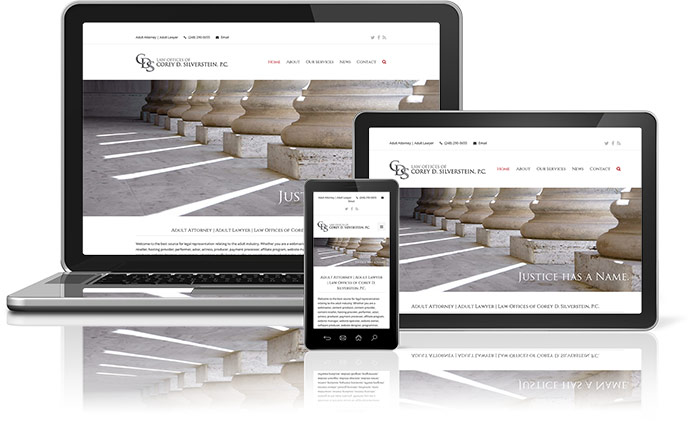 BINGHAM FARMS, Mich. – MyAdultAttorney.com, a legal resource site operated by industry attorney Corey Silverstein for the past seven years, has received a redesign and relaunch.
The renovated website, developed as a responsive website, contains numerous services including but not limited to social media integration, articles, blog posts and various other legal resources for the adult community.
Silverstein said the revamped site was created with the assistance of Pointer Advertising and will be regularly updated and developed with the intent of adding additional features in the near future.
"The process of creating this new website has been time consuming, but I am excited about the new product and look forward to continue providing legal services to the adult industry with this new website as a tool." Silverstein said.
Silverstein is founder and named partner of Silverstein Legal, located in Detroit and focusing on representing many areas of the law that impact the adult industry.
Silverstein's clientele includes hosting companies, affiliate programs, content producers, payment processors, website operators, dating websites, webcam sites, traffic brokers, social media websites and performers, among others.
Originally posted on XBIZ.