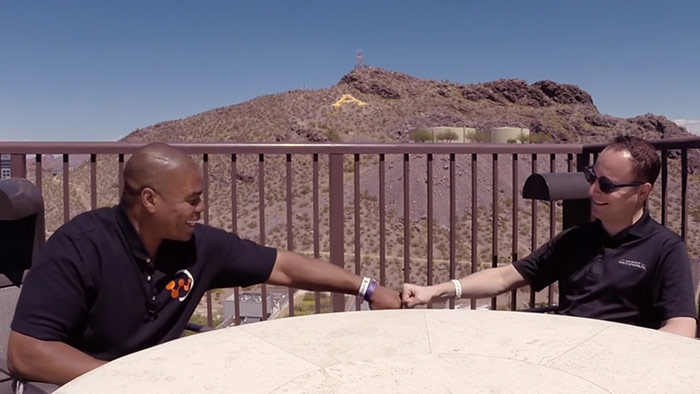 We had the pleasure to sit down and talk with Corey, owner of the Law Offices of Corey D. Silverstein, P.C.. Corey has extensive knowledge in the digital marketing field. When we asked Corey what he saw as the biggest errors for those just starting out in digital marketing make, he was quick to answer.
You Need an Agreement
This may seem a matter of common sense in most businesses, but Corey indicates people sometimes underestimate the need for a good agreement in their excitement over opening a digital business. He cautions that it is still a business and must be thought of as such. When asked what type of information is necessary in a good agreement, he named several factors:
*Profit/Loss distribution – Everyone gets excited about the prospect of earning money and often don't consider how the profits will be divided. What is even more likely to cause conflict is deciding how a loss will effect each member of the deal. In regards to any business, Corey cautions, even family members need a legally binding agreement when money is involved.
*Ending of partnership – What terms are in place if one partner decides to pull out of the business completely? It is important to decide if someone can simply walk away or if they need to sell their shares to other partners. Knowing exactly what is to happen if the partnership is dissolved is necessary to avoid legal complications down the road.
*Conflict resolution – You don't anticipate problems going into a business, but anything involving two or more people is bound to have some conflict. Having a plan already in place to deal with these issues can make a huge difference in time, money and relations. You can include details such as when formal resolution is needed, how it is to be accomplished and even who is going to mediate.
Taking on the World
We next asked Corey what advice he would give to someone who was interested in expanding their business into a place such as Europe. Here is where we learned some very surprising facts.
There is a need for extensive research. Not only do you need to know and comply with all the regulations set forth by your local, state and federal regulation committees here in the United States, but you are also required to comply with all the regulations set forth by the area you are seeking to do business in. Every country has its own laws and regulating committees, but so does each local area.
Corey states that many new business owners are surprised that if you do business with even one person in a region, you are subject to all the laws in that region. For example, we have always seen the disclaimers on certain products saying they are not available in such and such a state. Even if you are not located in an area, you must make sure you comply with that areas laws. It is not up to those who do business with you, but with you.
Privacy Issues
As Corey explains that knowing and complying with all relevant privacy issues is one of the most essential things you need to do. The subject of data security has gained a great deal of attention in recent months and every country has its own safeguards that must be addressed.
In addition, many European countries have in place censorship laws that you are required to comply with even if they are not a consideration in your area. It is important that you develop a privacy policy that lists accurately exactly what measures you have in place, what they are meant to protect and how you will deal with any instances of breach of privacy.
Corey cautions that it is necessary to write your own privacy policy, based on your particular situation because every business has different concerns. This is one area that is specifically business-based. He also states that there are laws in place that protect people when you state a safeguard is in place and it is not.
Final Words
Litigation is costly. The Small Business Association contracted with the Klemm Analysis Group of Washington, DC to conduct a study of the impact of lawsuits on small businesses. The study found that "an average civil case can cost $50,000 to $100,000 to litigate through trial exclusive of appeals and any judgment." They also found the impact of one case on the business itself and the physical and emotional health of the business owner were even greater.
Our legal expert reminds you that it may seem time-consuming and expensive to see that you have done all your homework, have prepared an extensive privacy protocol and have an agreement that covers everything; in the long run, it is less expensive than facing a lawsuit.
Watch the complete video. If you have legal questions or concerns regarding your digital business, complete our contact us form and we will get you in direct contact with Corey D. Silverstein.
Article originally published on DigiWorld Partners by Nigel Williams.