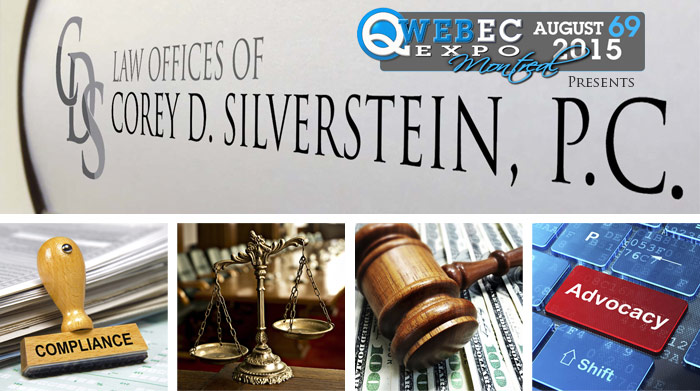 Silverstein Legal Invites you to Attend
The Legal Q&A

Friday, August 7th, 2015
12:30pm – 1:15pm
Viger Hall

Come loaded with questions that you need answered!
We are very pleased to announce that internet lawyer Corey D. Silverstein will be returning to the
2015 Qwebec Expo
. This year's Qwebec Expo takes place from August 6, 2015 to August 9, 2015 at the
Marriott Chateau Champlain
in Montreal, Quebec, Canada. As part of the amazing
show schedule
, website attorney, Corey D. Silverstein has been invited to present the annual Legal Q & A. The Legal Q & A will offer a short synopsis of some of the hot legal topics in the adult industry today and will allow audience members to focus the presentation on issues that the online adult entertainment industry wants to discuss. I encourage everyone attending the show to join internet attorney Corey D. Silverstein for this fact filled, interactive experience.
Also, if you would like to schedule some one-on-one time with adult industry attorney Corey D. Silverstein, please contact him today.