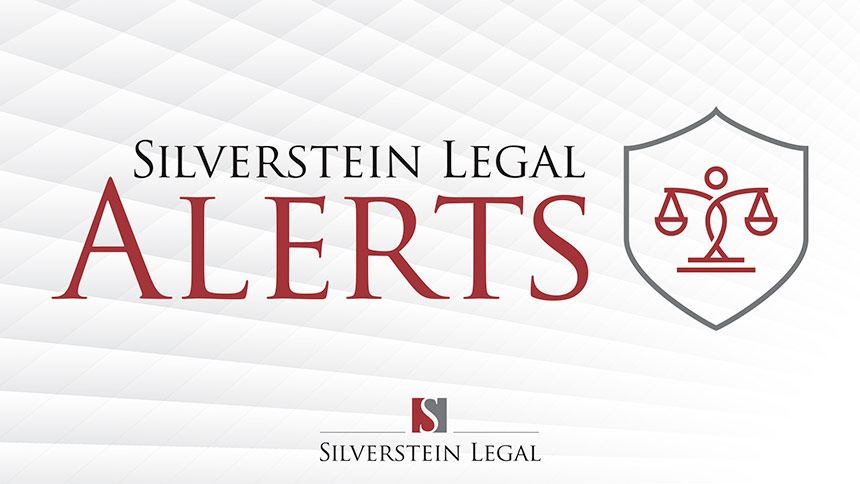 News about major legal developments delivered directly to your inbox!
Cyberspace (January 31, 2023) – Corey D. Silverstein and Silverstein Legal, the driving force behind MyAdultAttorney.com and Adult.Law, are pleased to announce their latest offering: Silverstein Legal Alerts. Silverstein Legal Alerts deliver news about major legal developments impacting the adult entertainment community directly to your inbox.
Silverstein Legal Alerts will deliver essential information directly to registrants' inboxes when legal developments significant to the adult entertainment industry warrant it, alerting Silverstein Legal clients and members of the adult entertainment community of significant happenings that may require action and/or strategic business shifts. Silverstein Legal Alerts are not a regular newsletter. They are key alerts sent in light of significant legal developments only.
Members of the adult entertainment community are encouraged to register for Silverstein Legal Alerts now to receive an initial welcome message from Silverstein later this month. Register here.
"Our goal is simple – to keep our clients' and industry members' radars sharp," Silverstein continued.
Corey D. Silverstein is the managing and founder member of Silverstein Legal and the founder of subscription service Adult.Law. His practice focuses on representing all areas of the adult industry. He can easily be reached through his contact page. Performers and content creators interested in accessing Adult.Law's resources can learn more about subscription tiers at adult.law/subscriptions.
Join Silverstein on Twitter at @myadultattorney and on Instagram at @coreydsilverstein.
About Silverstein Legal
Founded in 2006 by adult entertainment lawyer Corey D. Silverstein, Silverstein Legal is a boutique law firm that caters to the needs of anyone working in the adult entertainment industry. Silverstein Legal's clients include hosting companies, affiliate programs, content producers, processors, designers, developers, and website operators.
About Adult.Law
Adult.Law is a subscription legal service founded by attorney Corey D. Silverstein. Launched in 2020, Adult.Law aims to make legal counsel accessible to as many members of the adult entertainment community as possible. Adult.Law subscribers receive 24/7 access to legal resources specific to the adult industry and individualized 1-on-1 legal consulting from one of the most experienced legal teams in the space.