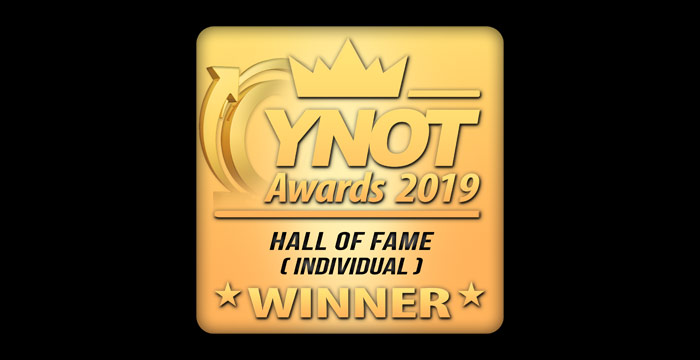 This year's awards show was truly special as adult industry lawyer Corey D. Silverstein was inducted into the prestigious YNOT Hall of Fame. This was truly an incredible honor because adult attorney Corey D. Silverstein was the first attorney to ever receive this prestigious honor.
"Being honored in front of an audience comprised of my friends and peers was an unforgettable experience and I am grateful that YNOT bestowed this recognition upon me." Said adult business lawyer Corey D. Silverstein, following receipt of the award. "It's scary how fast time flies and I am lucky to get to work with some of the greatest technology entrepreneurs in the world." Silverstein continued.
This is adult lawyer Corey D. Silverstein's second adult industry award, as earlier in 2019 he was the recipient of the 2019 XBIZ Community Figure of the Year award.