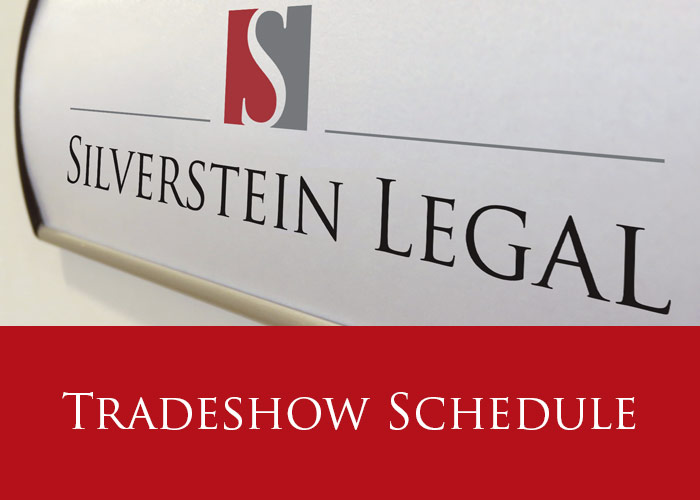 As previously announced, adult industry attorney, Corey D. Silverstein will be attending this year's XBIZ 2017 tradeshow, and interNEXT 2017. We are now pleased to announce that adult industry lawyer, Corey D. Silverstein will also be attending the Affiliate Summit West 2017 tradeshow. If you are attending any of these incredible events and want to meet with adult entertainment lawyer, Corey D. Silverstein, then I encourage you to contact us today to schedule a meeting. Mr. Silverstein will be meeting with existing clients and prospective clients at all 3 events.
Also, adult lawyer, Corey D. Silverstein has been invited and accepted three separate speaking engagements during the course of the tradeshows. Here is his schedule of the speaking engagements.
XBIZ 2017
When: January 11, 2017 – 2:00pm
Where: Rooftop Panorama Ballroom
Title: Legal Challenges for Adult Entertainment
Synopsis: XBIZ presents its annual look at the most pressing legal challenges facing the adult entertainment industry over the New Year, as well as the status of the ongoing issues affecting business owners. This executive session will highlight the threats and opportunities presented by adult's evolving regulatory landscape, with an eye on possible changes from the new U.S. administration.
interNEXT
When: January 15, 2017 – 1:00pm
Where: Festival Hall C
Title: Going Green: The Pot & Porn Connection
Synopsis: Many adult industry executives are exploring lucrative opportunities in the growing legal marijuana industry. But how do you get into the weed business and more importantly, should you? What do you need to know, what should you avoid, how is it the same or different from when you got into porn industry? Our panel will analyze.
interNEXT
When: January 16, 2017 – 3:00pm
Where: Festival Hall C
Title: Legal Angles: Understanding Laws & Regulations That Could Affect Your Bottom Line
Synopsis: What will the climate be like for adult businesses under the new Trump administration? What are the most pressing legal issues industry members should be aware of headed into the new year and how can you navigate them? Our expert panel will offer insights and best practices.